Dynamisigns is a top-flight professional web designing, development and marketing firm that provides innovative web solutions for small to large scale companies globally.
Our Services
We can provide support in these areas
---
Our Portfolio
We did some remarkable works
---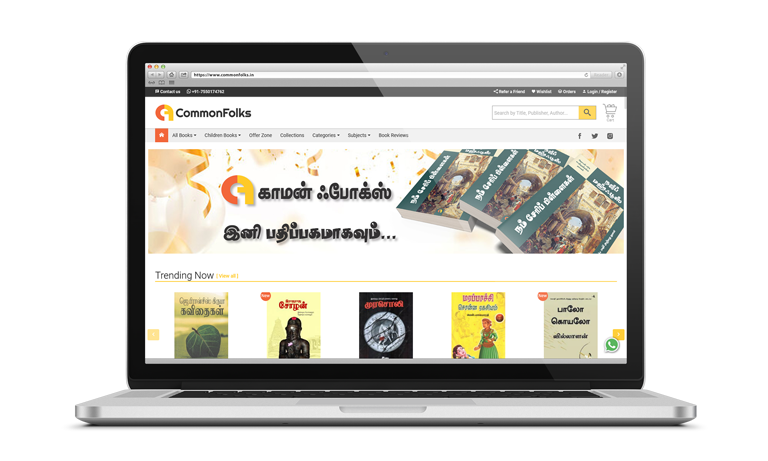 One of our gilt-edged job
CommonFolks is an online platform to buy books that quenches your reading thirst. You can choose from the ocean of choices with multilingual books of various categories and genres from diversified authors and publishers. Apart from shopping, read book reviews, download free books & get updates about book related events.
Commonfolks is the icing cream project of Dynamisigns. We have put our heart and soul into it to get the best outcome. We have designed it user-friendly making it easy for the shopper to PICK, PAY and PURCHASE online.